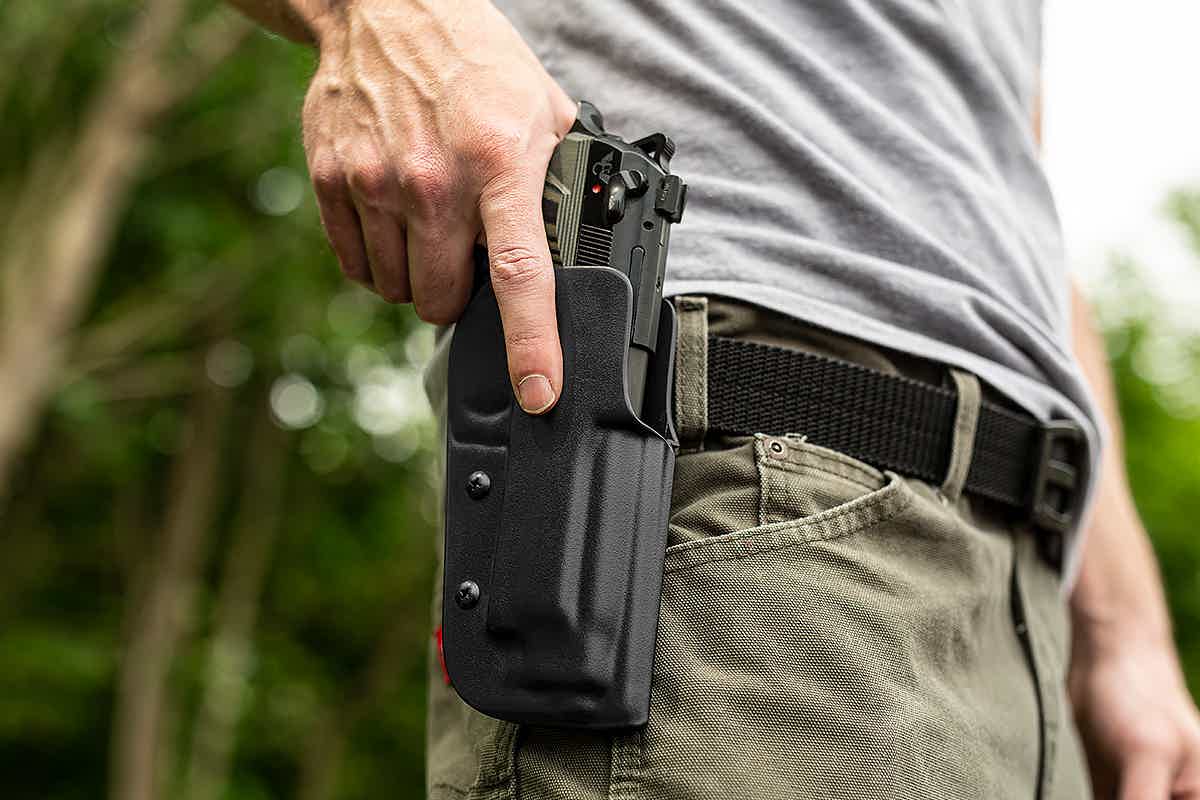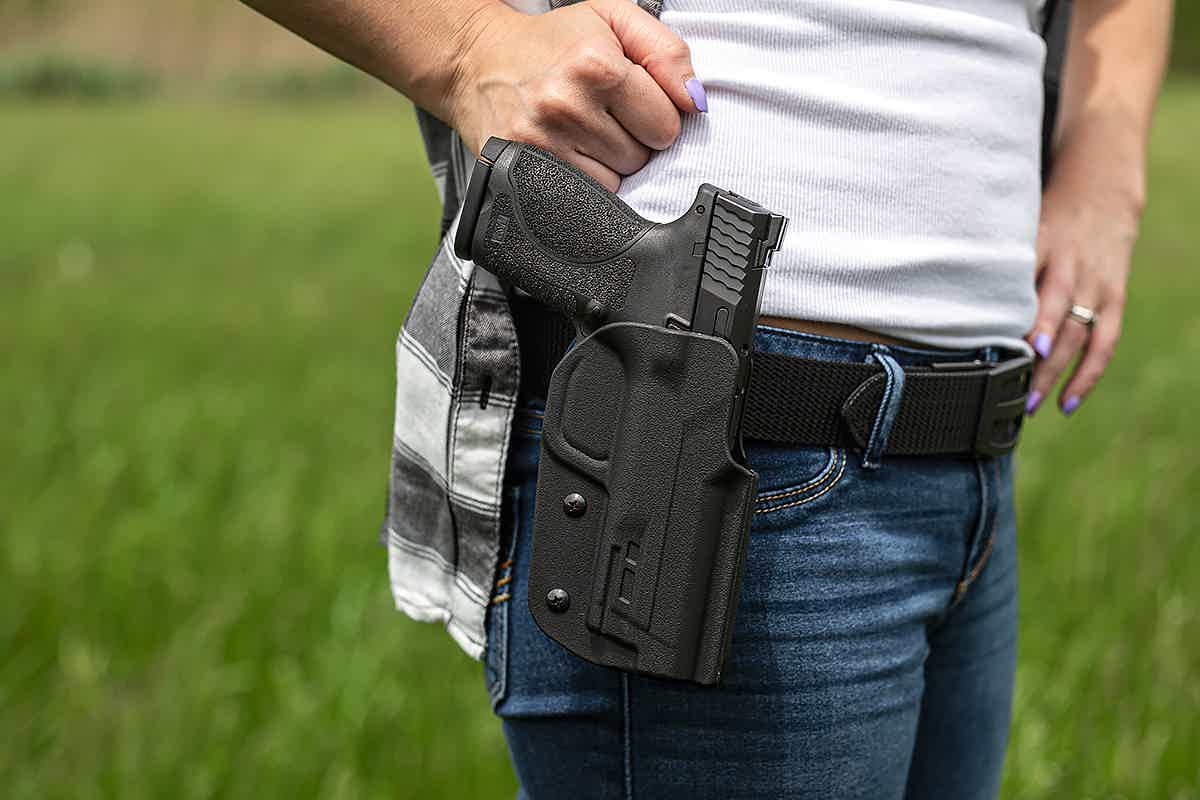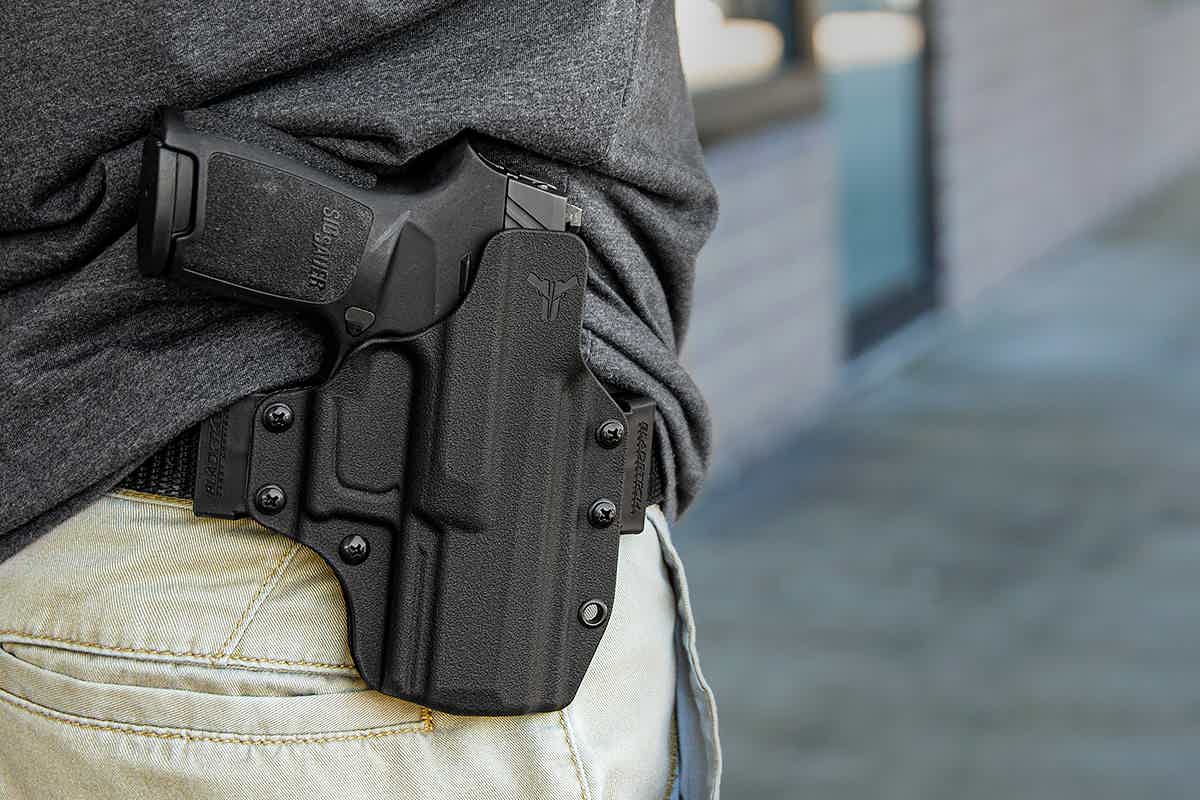 Open Carry refers to the act of publicly carrying a firearm on one's person in plain sight. This is broadly defined as not being hidden from common observation and varies somewhat from state to state. Some states specify that open carry occurs when the firearm is "partially visible," while other jurisdictions require the firearm to be "fully visible" to be considered carried openly.
Firearms will generally need to be carried in a holster. Whether a holster is mandatory depends on state law. Other restrictions may exist as well, such as age requirements, and location restrictions. You should check your state laws to determine what legal requirements or restrictions exist regarding open carry. You may be required to obtain a permit or you may not.
OWB is one of the most common terms used when describing Open Carry. If you are new to open carry or shopping for someone and you are not familiar with the terminology you may not know what the terms mean. It's fairly straightforward so let's take a look.
OWB stands for "Outside the Waist Band". With this type of carry, your OWB Holster and firearm are carried outside the waist band of your pants and attached to the belt. OWB holsters are the best option for a fast draw and easy reholstering. It's a good idea to use an OWB holster with active retention.
When you carry OWB you may need a stronger belt or a Carry Belt for best results. OWB holsters are easily attached and worn, as the firearm moves with you and provided you don't cover it up, is easily visible which is typically a legal requirement for open carry.