BECOME AN AUTHORIZED
BLADE-TECH RESELLER TODAY
Authorized Reseller Benefits
• Trusted For 25+ Years
• Price Protection
• Professional Packaging
• Fast Shipping
• USA Made Products
• Online Sales Portal
• Experienced Sales Staff
• Up To 40% Off MSRP
• $500 Buy-In


Fast Shipping
Blade-tech provides fast shipping as most items are in stock and ready to ship. We work around the clock to keep inventory in stock and moving. No 4-6 week lead time to have a holster made. 
Our shipping team is equipped to handle everything from 80,000 piece orders to small one-off orders. We can ship to all 50 states and all around the world.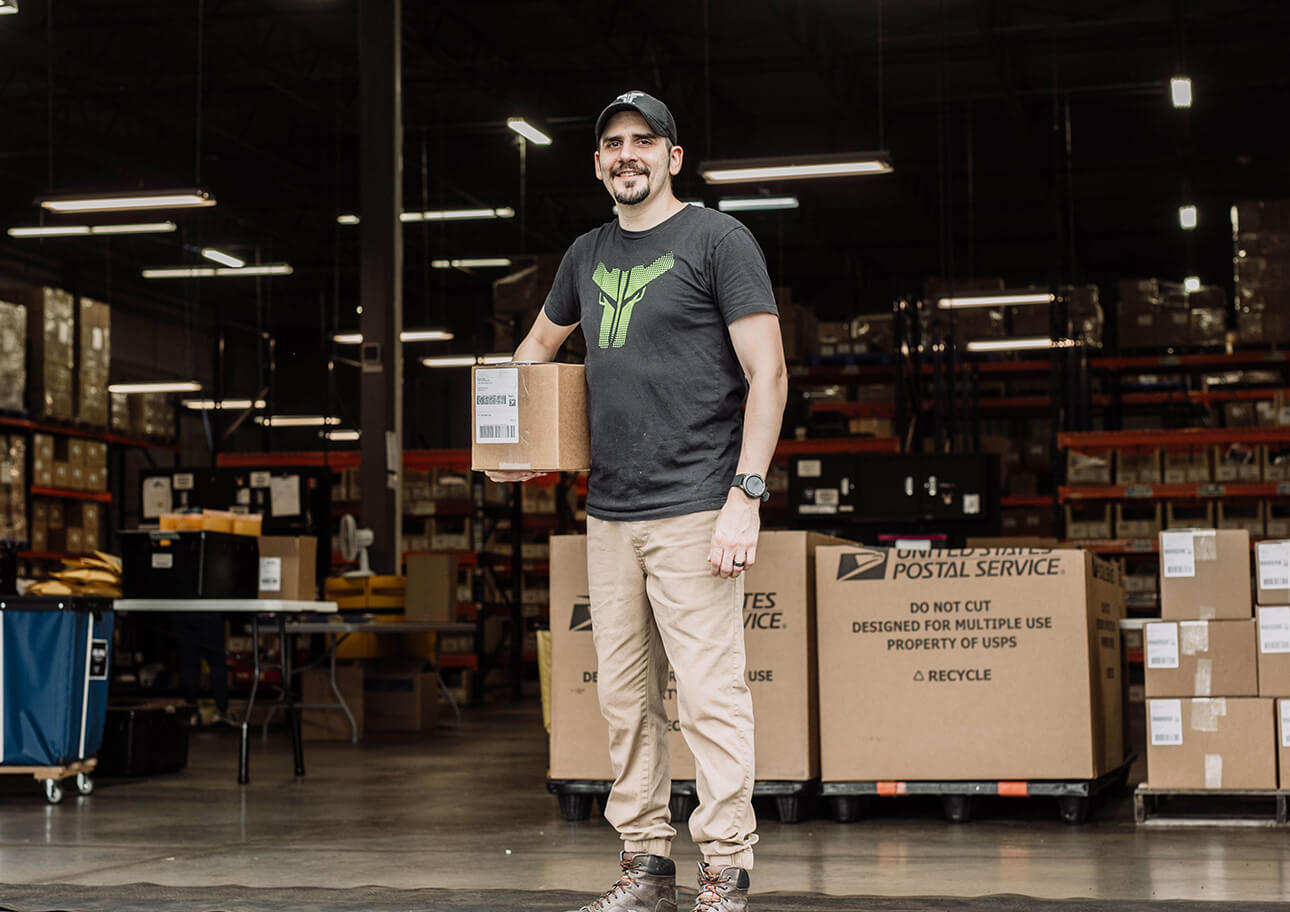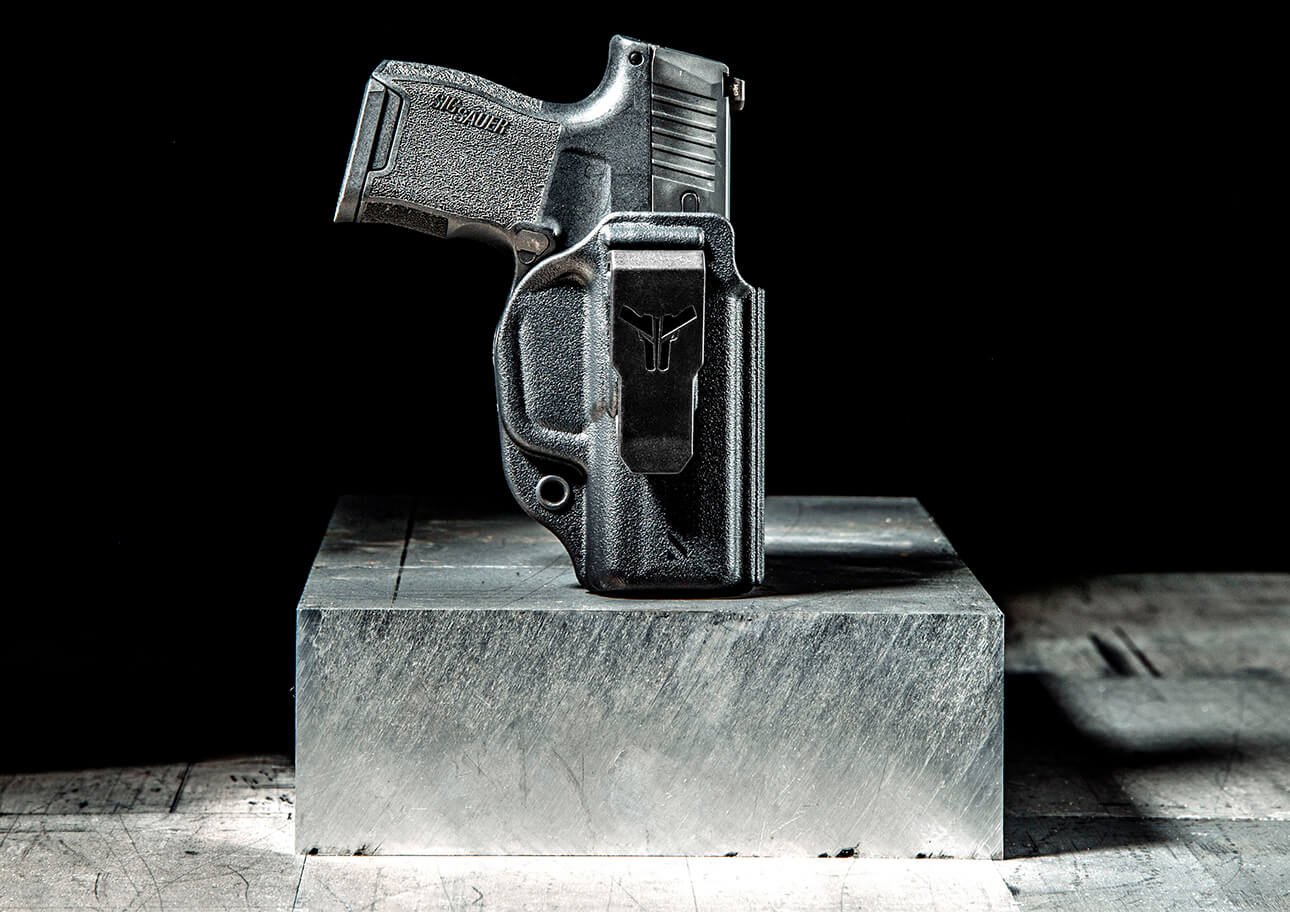 Lifetime Guarantee
Seldom needed, but when needed we stand by our products. Blade-Tech gives you a confident lifetime guarantee on Holsters, Mag Pouches, and Attachments. 

If a customer ever has a problem with their Blade-Tech Products, you can send them our way. We'll make it right every time.


Stay Competitive
Blade-Tech makes it easy to keep your shelves full and your pricing competitive. When you deal with Blade-Tech, there is no middle man which means you get direct, competitive pricing for far better margins.
Additionally, Blade-Tech safeguards you against unfair competition with Price Protection. We aggressively enforce our pricing standards across all eCommerce platforms to ensure that brick and mortar locations can keep and plan for their future.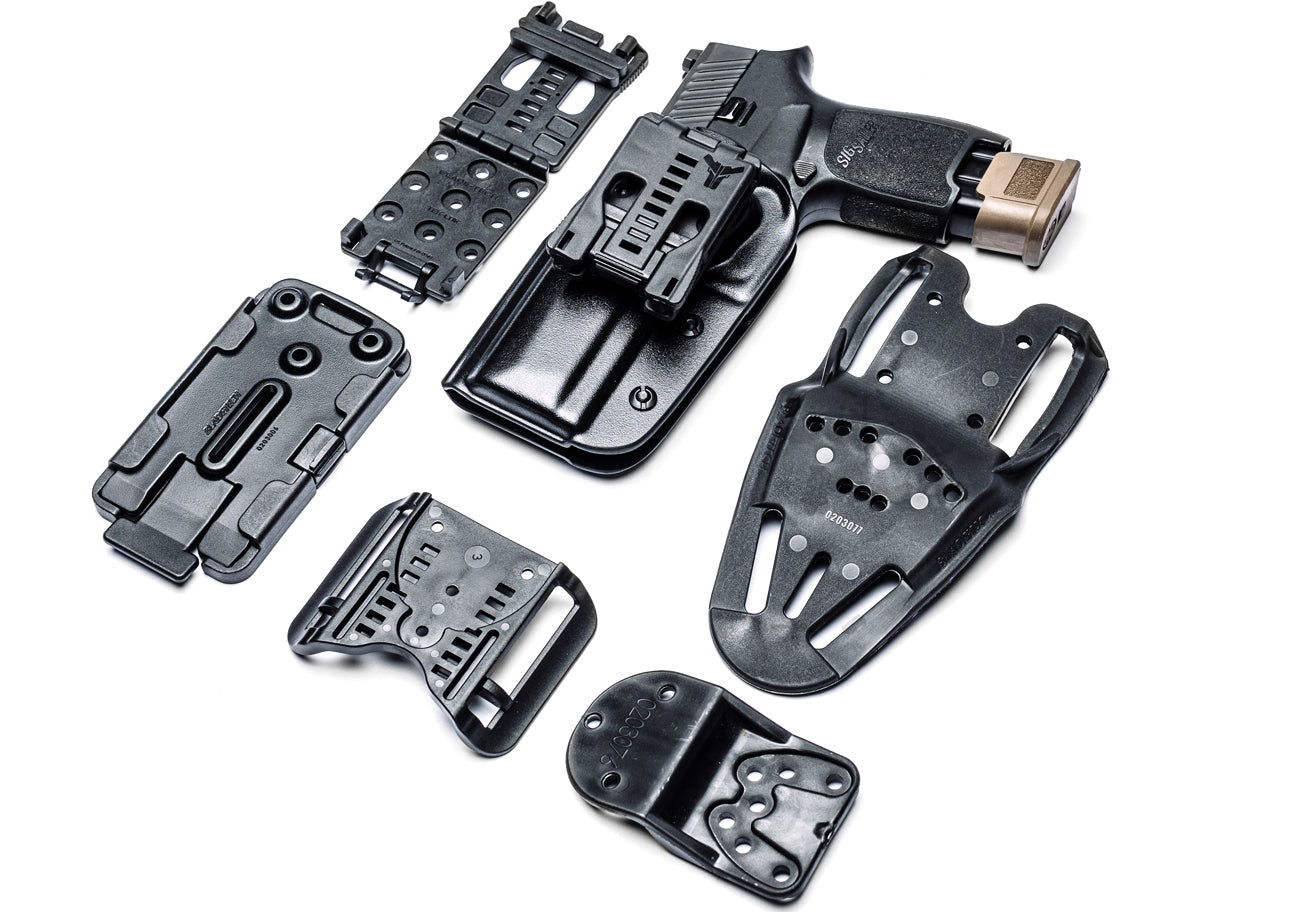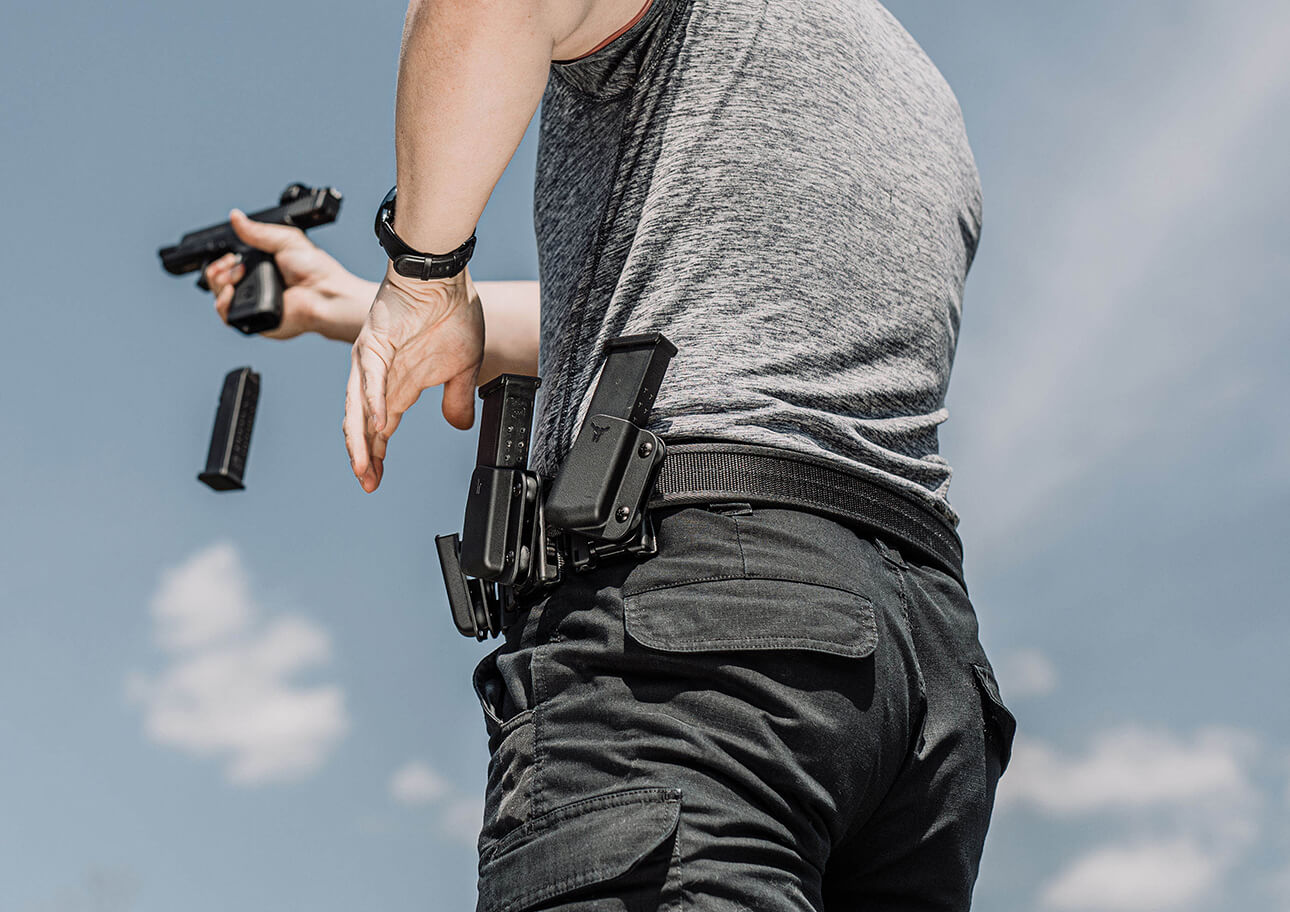 Easy to get started
Blade-Tech reseller buy in is the same for all stores.
• $500 Initial Purchase
• Up To 40% Off MSRP
• Easy Online Application
• Online Sales Portal
• Experienced Sales Staff

The sign up process is fast and easy so you can get back to running your store. We made it as seamless as possible for you to take advantage of our numerous benefits. Fill out the application and start using these perks before you know it.
Made in the USA
For 25 years, it's been a priority for us to make USA Made Holsters, Mag Pouches, and Attachments. Our team of designers, craftsmen, and customer service professionals work diligently to ensure top quality for our customers. Blade-Tech Holsters are designed and produced to be safe, effective, and offer a fit that is a cut above the rest.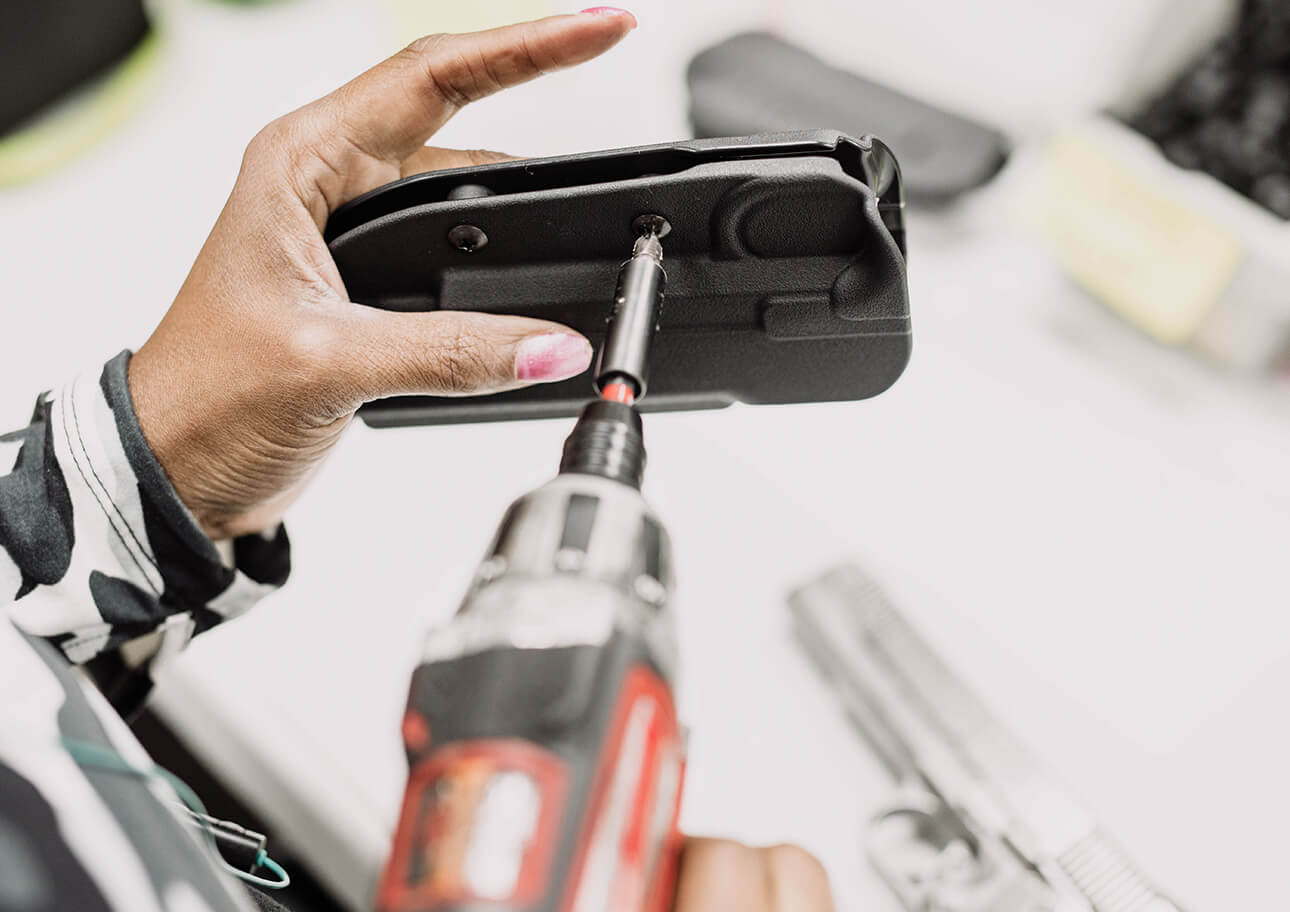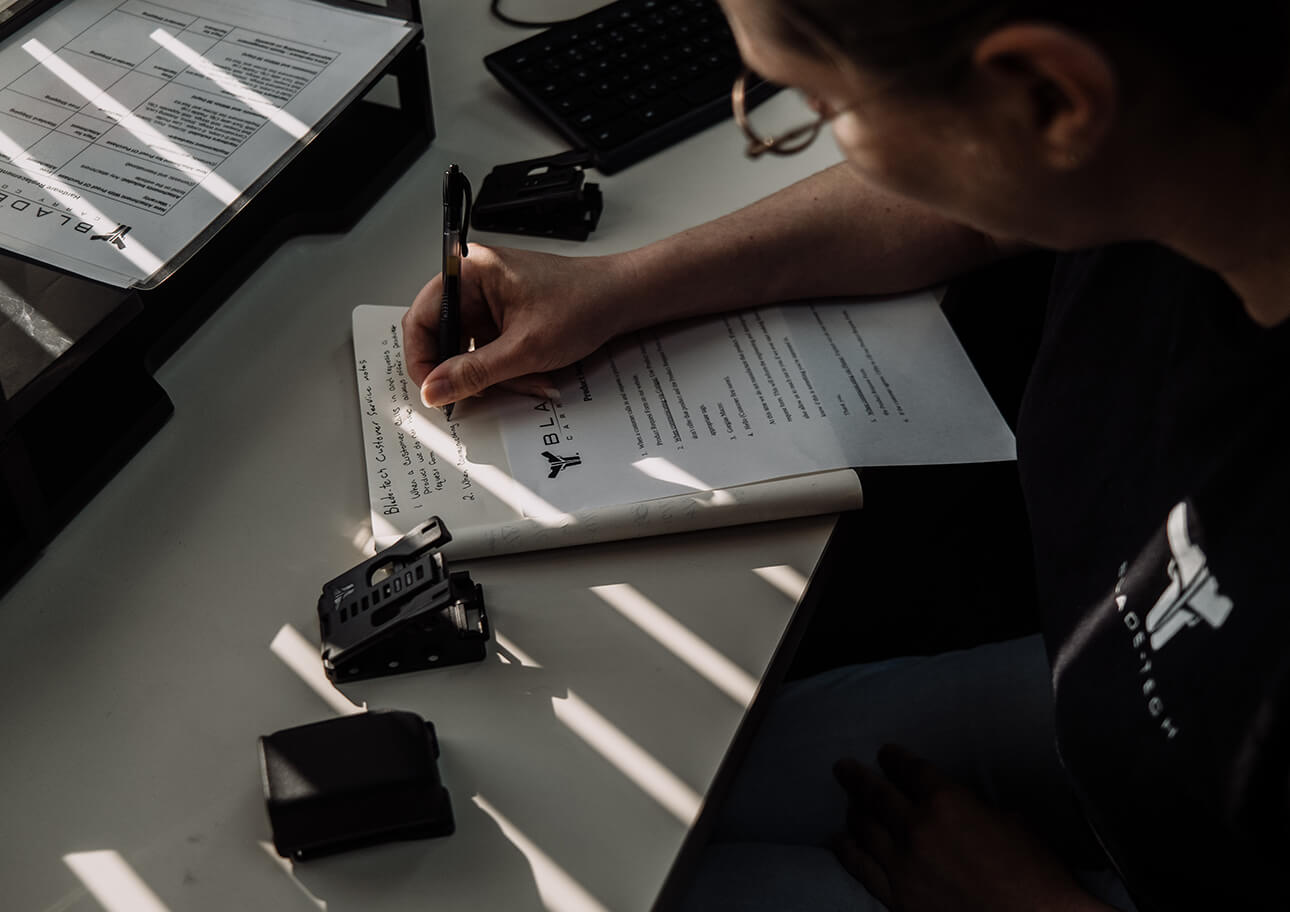 Dedicated Customer Service
Blade-Tech has the industry's best customer service. Our customer service agents work right at Blade-Tech HQ so you know they've got their finger on the pulse. With extensive product knowledge, our customer service team can handle any question you can throw at them.
We also offer a First Time Buyer Experience Program for stores that are looking for guidance on what to purchase for their store. Our team will guide you through our purchasing process and are there to help you pick top sellers for your business.
Streamlined Ordering
You're busy running a business and that's why we made ordering products for your store as streamlined as possible. Blade-Tech's easy online portal is designed to give you a fast and efficient experience that automatically supplies you with your 40% discount. We're also happy to take orders by phone or email.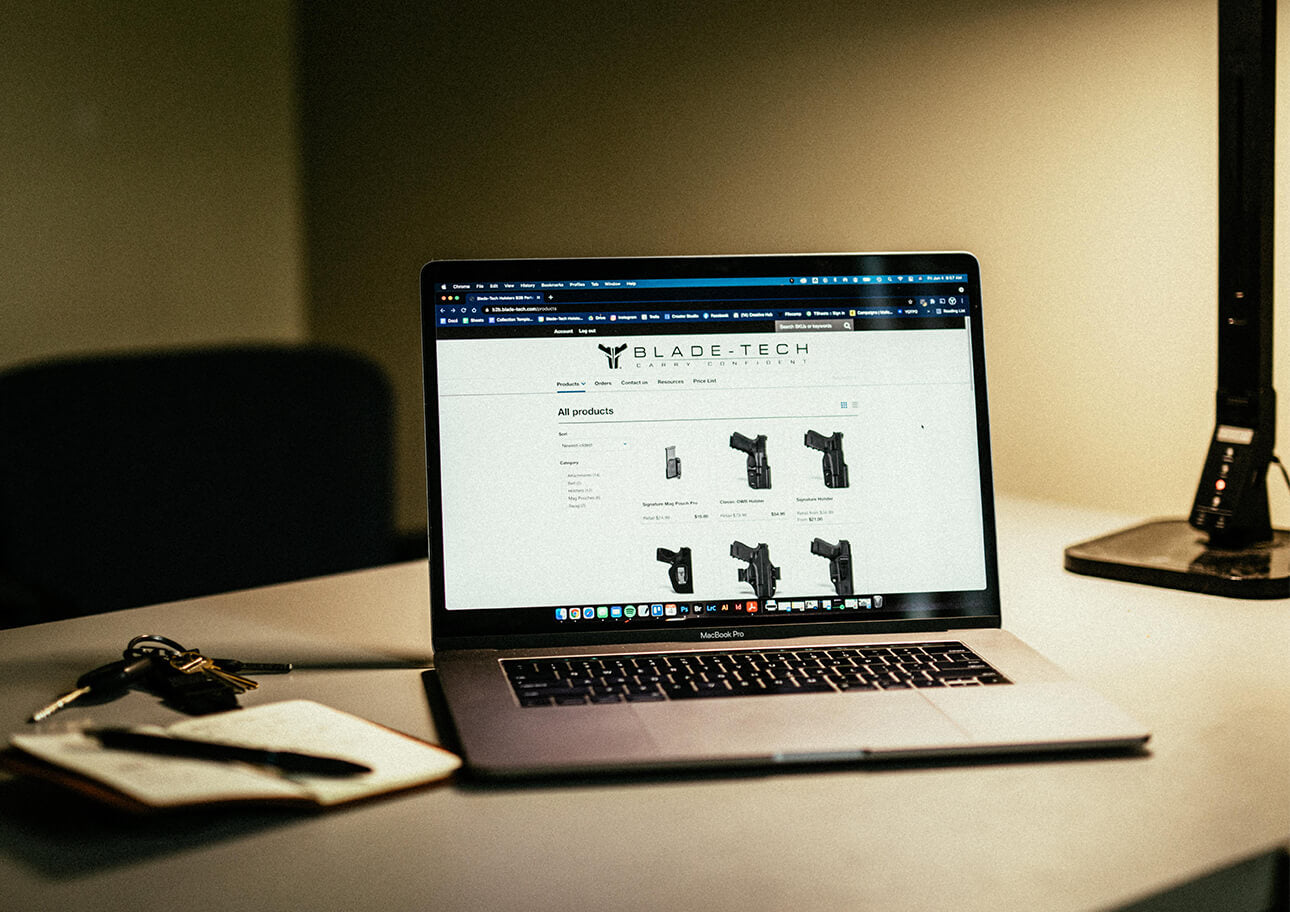 One size fits all, easy to stock belts
Our Ultimate Carry Belts were designed to offer the right size to all your customers without having to stock multiple sizes. These belts are cut to size, meaning that every belt is one size fits all, eliminating dead stock of less popular sizes.
BLADE-TECH'S RESELLER PROGRAM WAS DESIGNED AND BUILT FOR YOUR SUCCESS
For over 25 years we've been selling premium products to Firearm Retailers both large and small, Police, Military, Special Operations Forces, and Government Agencies in over 80 different countries.

Just a few of our high-profile customers include SIG SAUER, Smith and Wesson, Ruger, AXON, Cabela's, Gander Outdoors, and Bass Pro Shops. We also supply to Government Agencies such as the Homeland Security, the US Air Force, FBI, and CBP. We also provide mission-specific solutions to all branches of the U.S. Intelligence Community and the U.S. Armed Forces.
WITH OUR PRICE PROTECTION POLICY, BLADE-TECH's
Blade-Tech is the only major Holster Company that offers dealer price protection. In a digital world with same day shipping, many brick and mortar stores become a shopping center not a buying center, with most holster products being sold on Amazon and other major websites with a thirty to sixty percent discount. This is why we decided to protect our dealer's prices by dropping all distributors and online only sales channels. Try selling one of our competitors $39.99 holster, when customers can purchase the same one on Amazon for $19.99.